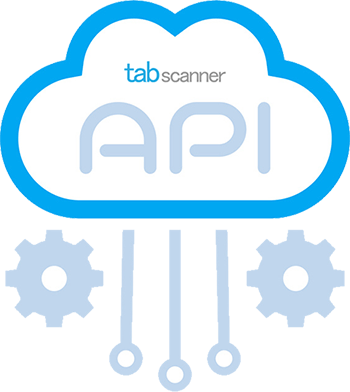 Why Choose Tabscanner Receipt Scanning API?
Our receipt OCR is proven as the most accurate and advanced technology in the world. Coupled with our cloud based receipt API, it offers the simplest and easiest way to integrate your software with our technology. Tabscanner offers an advanced verification system meaning that our OCR can validate receipt totals, eliminating the need for human verification. Our API delivers results back accurately, ensuring that your software can fully rely on our technology to grow your business and services reliably for your customers.
What Receipt Data Do We Capture?
Our enterprise extraction tool captures all of the below data from your receipts.
Who can benefit from our receipt OCR technology?
You Will Love Our Support!
We designed our technology with ease of use and seamless integration in mind. However, Tabscanner prides itself on being customer led, dependable and responsive which is why we are dedicated to providing first class customer support. We are here to listen, learn and guide our customers with their software integration.
Your Questions, Our Answers
Tabscanner is a cloud based receipt OCR technology designed for software developers to integrate with their new and existing applications. It recognizes virtually all data fields from point of sale paper receipt images and then delivers that data back to your software to be utilized in many different ways. It is accessed through our cloud based API which returns the extracted data back in a .JSON format.
Tabscanner is charged on a cost per receipt extraction basis. We have a simple and easy to use credit system where one credit equals one receipt image extraction. Credits remain on your account and do not expire. Simply purchase credits on your account and pay as you go. We base our pricing on a scaled use model starting at 10 cents per credit and lowering with volume. Get in touch today to discuss your individual needs.
Tabscanner receipt OCR processes receipts through our servers via API call. API processing times are between 5-10 seconds however, our receipt API operates a queuing system so depending on user activity processes will placed in a queue until they are processed by our servers. The testing dashboard takes around 30 seconds depending on user activity. If speed is key to your needs, multiple private servers are available to ensure users can call our API and receive results in under 10 seconds if required. Simply get in touch to discuss your requirements.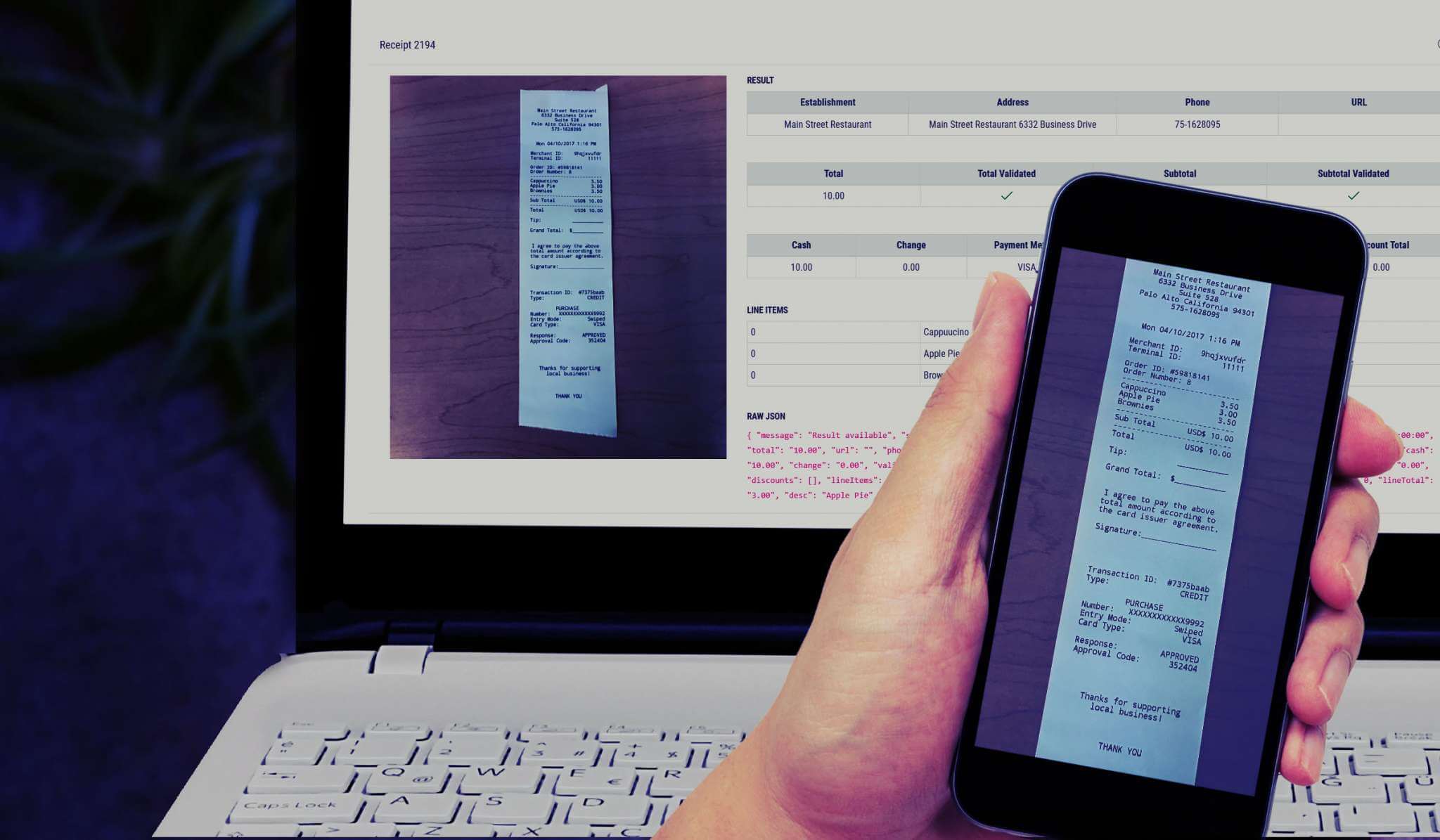 Test Drive Our Receipt Capture Technology
Upload via our dashboard and test out our tech.
What Our Customers Have To Say
" Automatically extracting products out of line items is a game changer. We are now able to offer far more accurate data to our clients, giving them valuable insights into shopping habits and trends. "
" Moving to Tabscanner was one of the best business decisions we have made. We are now offering a highly valuable service to our users, effectively automating a large part of their expense management needs "
" Your technology is well ahead of the competition. Our tests have seen 70% of our receipts receive validated totals which is saving us a huge amount of time and resources with data inputting and verifying this data to our clients "
OCR Receipt Scanning API News and Articles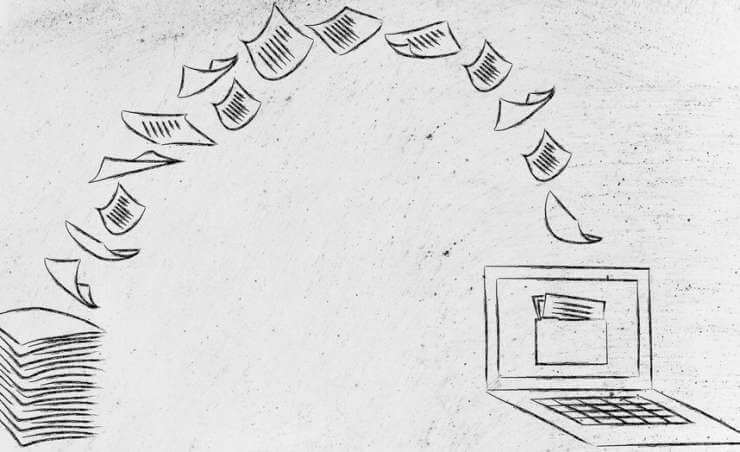 Despite us being firmly entrenched in the digital age, paper is still a fundamental aspect of our working lives. It seems old habits die hard. Then again, if we're honest, there's no shortage of people who just don't realise that there's a better…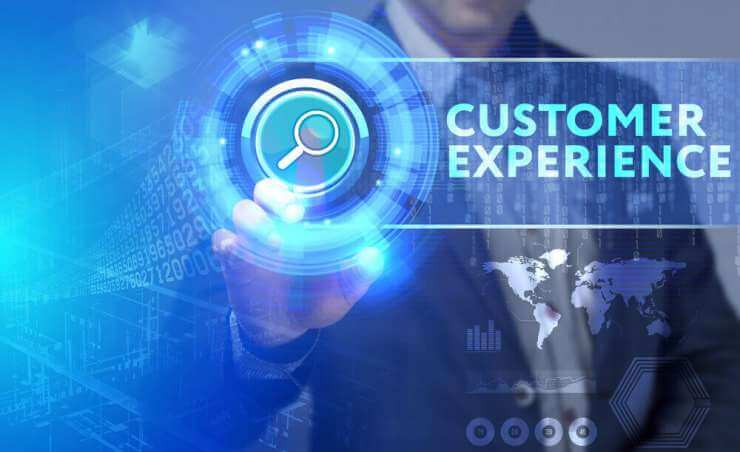 With the changing of consumer trends and the emergence of new technology, traditional customer loyalty programs are not enough to pique and maintain customer interest. It's still not uncommon for brands to build customer loyalty simply by offering points towards future savings, but have…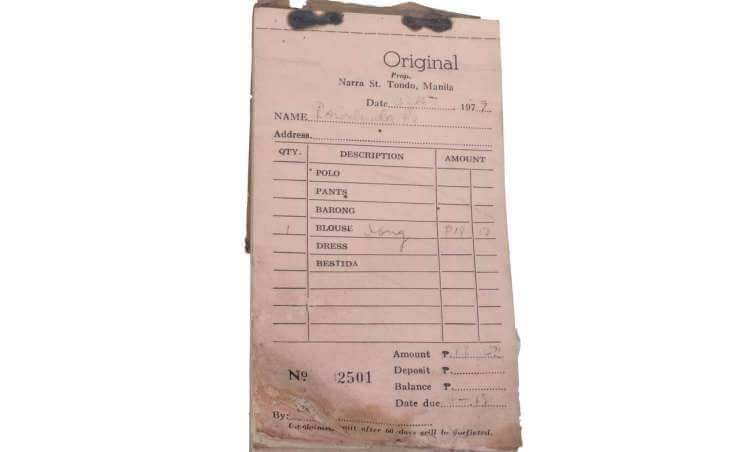 We keep receipts because they're important. They are a record of our expenditure and expenses – helping us to better manage our finances.
This is true of businesses and individuals. Businesses can save tons of money on essential expenses such as travel, office equipment – even marketing and operations expenses like marketing subscriptions. However, without a receipt as proof of purchase, you may be out of luck.
Great software relies on great technology.
Contact us today to see how we can help.